WE HELP COMPANIES DESIGN BETTER PRODUCTS & SERVICES
We are a Toronto-based digital design and development agency, established in 2003.
We design user-friendly and affordable mobile apps and websites by bringing together innovate talents and technical expertise from across the globe. Whether working in Toronto or on the other side of globe, our team functions as a cohesive whole to bring our client's vision to reality.
We work with startups, established brands, agencies and government organizations.
Depending on your needs, we can help you improve your existing digital products or design them from scratch. We work with a number of experts to ensure your products are secure, compliant with the current regulation, scalable and engaging.
Great websites have a winning combination of great user experience (UX) and Visual Design. UX makes complex things easy to use. Visual design affects different aspects of the overall user experience. It engages users by drawing the eye to the priority tasks and even increasing brand trust through the use of visual cues.
Information Architecture (IA) is the information backbone of the site, so it's critical to get it right. A website's navigation is a collection of user interface components. The primary goal of navigation is to help users find information and functionality, and encourage them to take desirable actions.
Usability Testing is done with real users and is necessary to evaluate prototypes, new designs and features. Testing can be carried out on-site or remotely. We can help with planning, creating and moderating usability tests, watching your videos to identify key findings and presenting summary reports.
Whether your application is a small internal system that helps your team work more efficiently or a multi-million user consumer app, our team can help starting with strategy all the way through delivery and maintenance. (PHP, Front-End, Angular, Laravel, Symfony, API Integrations)
End-to-end mobile application development (native iOS & Android apps or Ionic development framework for hybrid applications).
Even the most flexible WordPress themes sometimes require some kind of personalization or customization. We can customize your existing WordPress theme to modify page layouts, create custom menus, add custom sliders and much more.
This promotional site for an accomplished Toronto-based TV and Fashion makeup artist Kristina Klenkine was initially setup using a WordPress theme. Then we did additional custom development work to achieve the desired look and functionality.
Visit site 
Here is a selection of a few projects that we worked on and the examples of the type of work that we do: mobile apps, corporate and eCommerce sites, online communities, admin tools, serious games. As part of a project, we usually do prototyping/wireframing, user journeys, personas creation, card sorts, site maps, user research,  usability testing etc.


Industry specific experience – medical, tech, government, non-profit organizations, banking, eCommerce, business, financial, publishing, entertainment, legal, real estate, landscaping, arts & crafts, fashion, online gambling.
To streamline communication, our clients usually interact with one or two key contacts.
Marina is a multi-talented entrepreneur with over 15 years experience in technology. She managed high performing design & development teams & led user experience efforts on projects for major Canadian banks, government & agencies.
Project Manager / Business Analyst
Victor is a senior Web Business Analyst with almost two decades experience in software development with emphasis on process improvements, UI and front-end development, requirements gathering & mapping out complex software systems and processes.
Artem is a hands-on full stack developer with over 6 years of experience in web and mobile software development. He provides the team with technical leadership & helps us develop scalable and maintainable applications.
Usable Products

Memorable Experiences
User-Centered Design

Development Best Practices

SEO-friendly Code
Improved Engagement

High Conversion Rates

Increased Traffic

Happy Customers
Assumptions are Bad

Usability Testing is Good

Content is Always the King

Looking Good Never Hurt Anyone
Keep Big Picture in Mind

Replace Only What's Not Working

Test and Test Again
Ask Users for Ideas

Observe their Behavior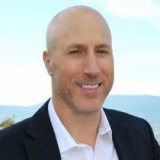 David Mossman
Women in Leadership Foundation
Program Director
Marina was instrumental in the start up of the Women in Leadership Foundation and provided extensive contribution to the design, content and functionality of our website and marketing campaigns. She is a joy to work with and has excellent client skills. Feel free to contact me for further details.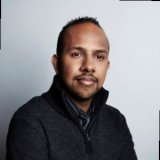 JONATHAN SEGARAM
6 Degrees Integrated Communications
Director, Production
I hired Marina for one of our projects, Energizer Personal Care, where she worked on a strategy to centralize and redesign multi-lingual brand websites – Schick.com, HawaiianTropic.com and others. I was impressed with Marina's design skills, her ability to deliver a complete vision in a short period of time and her knowledge of User Experience, Information Architecture, SEO and new web technology.
She is a great strategic thinker and an exceptional designer.